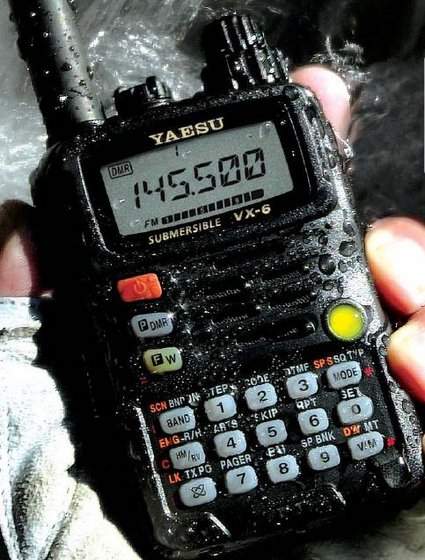 For some, it was a minor inconvenience. For others, it turned into a nightmare. For many other people, well, let's just say they weren't even aware anything had happened.
At approximately 3:40pm on Thursday, Sept 8th, people were left without power, in what is California's second largest populated city, San Diego. However, the extent of the outage extended from South Orange County all the way down to Ensenada Mexico and inland to parts of Arizona.
The how's and why's aren't nearly as important as to the speed of which the news was being disseminated.
At approximately 4:pm, my buddy called me and asked me if I had been aware of the power outage. Of course I wasn't aware, because I had not been affected. I quickly turned on the radio and nothing was even being reported, yet. Of course, in San Diego radio stations were down and television stations were off the air, so getting news from them was not happening. Within seconds of the power outage, broadcasting of the event did occur, however, Only a select few would be fortunate enough to receive the information. My buddy was one of the fortunate few. You see, he is an amateur radio operator, a HAM if you will.
For sometime, I had encouraged my buddy to get his license, but always got the same answer in return. "No, it's not for me. Why should I? blah blah blah. I guess after enough poking and encouragement, he finally broke down and got it,  much to the chagrin of his wife who constantly poked fun of him for doing it. On this Thursday, he finally had a real opportunity to witness the power of the radio and his wife, for once, stopped poking fun at him. In fact, for the next few hours, the ham radio was going to be their stream of information on what was going on, and the information being broadcast was not pulling any punches.
Within seconds of the event occurring, my buddy fired up the ham and started receiving information on the severity of the situation, including where it occurred and how far it extended; moreover, he was receiving information on how folks were being affected. Many were left stranded at the gas pump fueling their vehicles. Others were stranded on the streets and highways as their vehicles ran out of fuel, because of the snarled traffic. ATMs were not working, grocery stores were closed, etc etc. And, when eventually the media finally caught up with the news, they never reported many of the incidents that occurred as a result, including minor incidents of looting… How convenient!
It was this streaming information, my buddy admits, that kept his wife at ease with the situation. The constant flow of information was a welcome relief for what otherwise could have been a more stressful situation. Fortunately, the power was restored in the wee hours of the morning. Sadly, The reminder that we live by information will disappear for many as the days pass, but for a select few it is a great feeling of satisfaction to see our preps coming in handy.
Ironically, while this was going on, I was dealing with a busted water main that occurred the day before. Today is Monday. Five days later, they are finishing re-piping the house. During this time, I haven't had running water, or have I? It pays to be prepared