May 17-23, 2014
When:
May 17-23, 2014

Arrivals are Saturday and Sunday, May 17 & 18
Classes begin May 19
Departures are May 23
Where:
Beaumont, Ca  (Cherry Valley)
Tucked inside the San Bernardino National forest, we will be on an 800 acre private ranch. This private ranch will offer us the unique opportunity to do stuff we've not done at other Dirttime events.
Ontario Airport is the nearest airport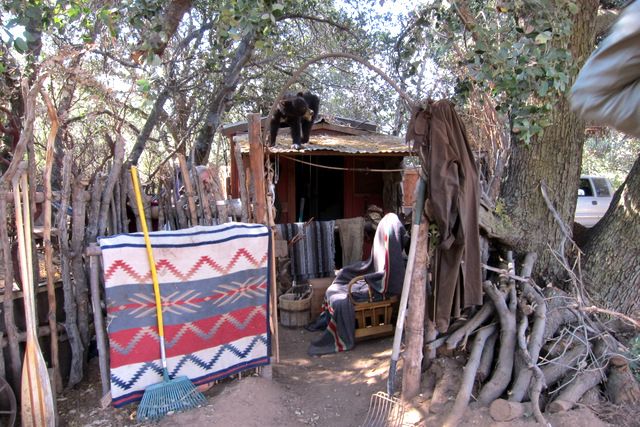 What:
Seton, Sears, Beard, Ellsworth and others were responsible for shaping many a young boy, through their writings. But it was Kephart who really seemed responsible for shaping and defining what at the time could be considered modern day Woodcraft, with his book "Woodcraft", published in 1906, later to add the camping section in subsequent reprints. It is true however, Kephart himself gave credit to the others for helping him.
Through the writings of such greats as Ray Mears and Mors Kochanski, the word "Bushcraft" has become the modern day vernacular for Woodcraft, though it is very much the same.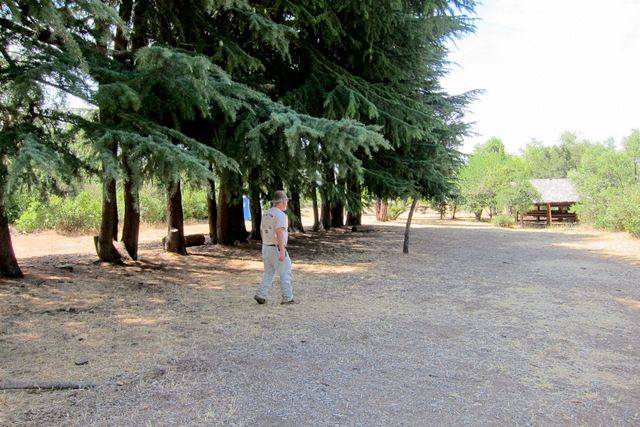 All of those mentioned really took a different approach to what many would call survival. They were looking "Beyond Survival" They were looking at "Wilderness Living" and the skills needed for extended stay in the woods. They found and find no amusement in what the definition of survival is.
This panic stricken craze and sense of fear so prevalent in the survival community is the antithesis of the accomplished woodsman. For it is he or she who looks upon such circumstances as minor annoyances, at best, and more often as opportunities.— anonymous 
To only know how to signal for help, start an emergency fire, and make an emergency shelter while waiting for help is survival. The act of making oneself at home in the woods is "Wilderness Living". With Wilderness Living, however, many more skills are needed beyond survival.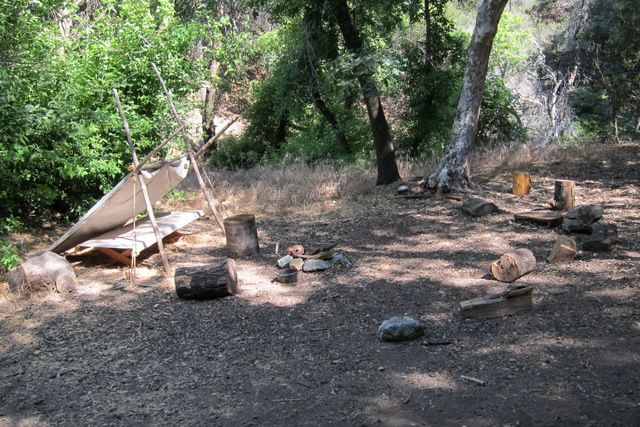 To really help grow ones skills in Woodcraft/Bushcraft We have put together a stellar line up of classes, some repeat and other new ones.
Primitive Firemaking
Dutch Oven  and Cowboy Cooking
Pit based steam cooking
Ropes and Knots
Bow-making*
Arrow making*
Atlatl making*
Tribal Slingshot Hunting
Wild Plants and Foraging (perfect time of year)
Plant Fiber Basketry
Soap Making*
First Aid
Horse and Mule packing
Knife Craft
Nature Awareness
Knife sharpening
Cordage making
Bushcraft Skills
Flintknapping
And More
* Classes with an asterisk next to them have a materials fee
This list will be updated as we add more classes
In addition, we will have the opportunity to visit a year round 1700s era Colonial Farm, where they reenact battles, do cider pressing, etc and have a restaurant with traditional fare.
There are many other farms with varied themes, as well.
We have entertainment lined up for some evening time fun.
Though not necessary, we encourage you to come camp out with your traditional style gear. If you have any.
Meals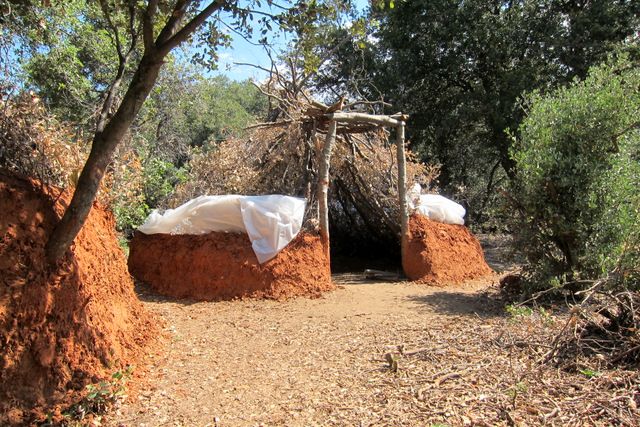 Breakfast, Lunch, and Dinner will be available beginning the first day of classes which is Monday the 19th
BBQ Chicken
Pulled Pork
Mexican Food
Pasta
French Toast
Sausage
Sandwiches
Brisket
Baked Beans
… And More
The meals will average about 5 dollars a plate, give or take a couple of bucks, depending on the type of meal being served
If you prefer, you can bring your own food, there is a super market about 6 miles away.
Gifts and giveaways
We have tons of gifts and giveaways donated by our generous sponsors. Everyone that shows up will walk away with a prize, ranging from survival items to commercial traps, clothing, camp accessories, etc.
… No one goes home empty handed
Cost:
First adult (18+)………….. 200
Significant other………….. 100
14-17 years old……………. 50
13 and Under………………. FREE
Paypal is the preferred method of payment, as it gives you a receipt and makes transactions easier to handle
payment info:
You can send paypal payment to Alan @ dirttime.com.
If you prefer to send check, please email me for mailing address.
Refunds will be allowed up to two weeks prior to the event.
If you are thinking about going, we suggest you register as soon as possible as this event sells out every year
 Sometimes things are beyond our control and classes can be subject to change