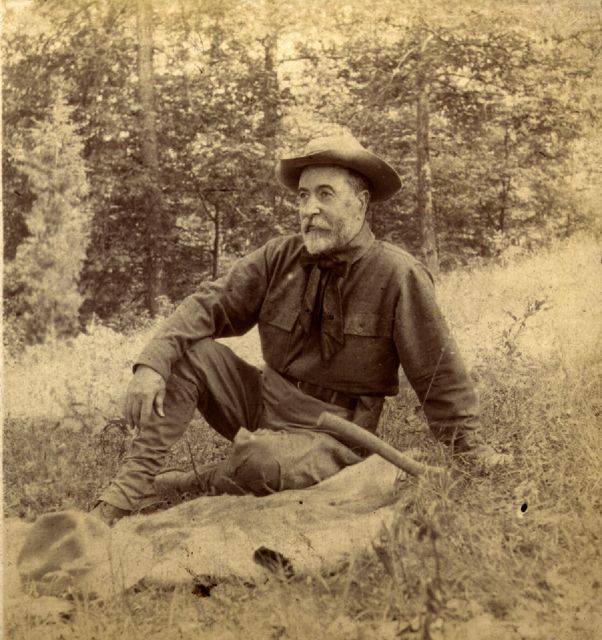 Welp, it looks like our friends over atMasterwoodsman.com have hit it out of the park with this one, yet again!
The videos contained in the article are priceless, in my opinion
I'd no idea of such club, and after reading the article I have only one question… Where do I sign up?
….
Last year I wrote an article which included an excerpt from the book,On Your Own in the Wilderness by Townsend Whelen and Bradford Angier. In that article was a quote mentioning the Camp-Fire Club of America (CFCA). I, and my friends who study and appreciate Classic Camping, have seen mention of the CFCA in text from the early 1900′s and obviously up to the late 50′s; however, we assumed they simply did not exist these days.  And little did we know the extent to which they have and what they continue to do for conservation.
As fate would have it, Shawn Orbanic, a current member and past historian of the club, saw the article. As my new friend Shawn says, "the Camp-Fire Club is 117 years old and going strong." Having the privilege of attending their 2014 Big Game Dinner and making more friends in the club earlier this year, I can attest to that statement being more than true! What a great bunch of guys!
We hope to do a more in depth article on the CFCA and its history later this year. As a country, we owe much to the CFCA for their conservation work and more. Started in 1897 and being formally incorporated in 1904, the CFCA was the idea of Dr. William T. Hornaday who was brought to New York by the Boone & Crockett Club (B&C) to run the New York Zoological Society.
….
For the rest of the article and videos, visit http://masterwoodsman.com/2014/cfca-outings/